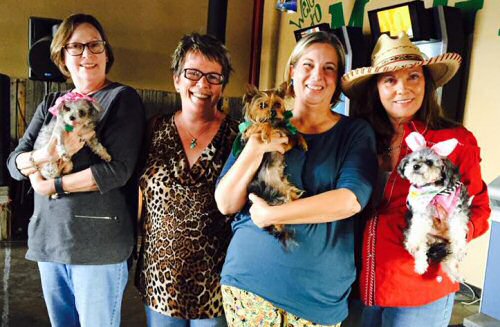 Small but experienced grass roots pet charity
Helping seniors keep their pets by providing veterinary expenses, food and pet deposit assistance
Helping senior pets that are thrown away to enjoy their golden years with love and dignity
Rehabbing medically complex dogs and cats and finding them their forever homes
Providing hospice care for senior pets to assure they live out their lives as happy and healthy as possible.
RLAR focuses on helping small dogs and cats. Most of our dogs and cats come from shelters. We have about 15 shelters we can pull from in Texas. We pull dogs with medical issues, seniors and dogs that have been labeled scared in the shelter environment. We do accept some owner surrenders on a case by case basis.
Golden Pets for Golden People is our newest senior dogs and people program
---
Quick Links
Please visit us and like our page on Facebook
Use our quick form here: Online Form
Or if you're ready, you can print and fill out the complete adoption form here:
(PDF Printable Form) Application